The audacious leaders guiding our mission.
Sian Louw
Chief Executive Officer
Stewarding the team towards the vision of impacting 2 billion lives, building a strong culture, and making an impact
Errol Nembhard
Chief Business Officer
Drives growth through partnerships, new markets and is a trusted advisor to executives
Sue Elsey
Chief Operating Officer
Ensuring alignment, delivery, and unlocking potential across the organization and in Eswatini enterprises.
Pinkie Nyandoro
Chief People Officer
Enabling our people to thrive through their unique gifting and expertise, by fostering a culture of excellence, inclusiveness and innovation.
Meet

the team that shapes our journey
Libbi Martin
Head: Facilitation Line of Value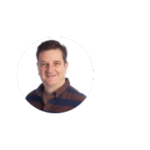 Steven Cowley
Growth Catalyst
Shelley Belohrad-Kirk
Head: Ensure Change Line of Value
Heidi Haasbroek
General Manager Business Execution
Tumo Marabe
Growth Catalyst
Toni Putter
Growth Catalyst
Talana Abrahanse
Growth Catalyst
Olga Tshisithawe
Growth Catalyst
Monique Woodbborne
Growth Catalyst
Bianca Rose
Finance Manager
Bongani Shiba
Growth Catalyst
Calvin Louw
Growth Catalyst
Siphokazi Moagi
Project Lead/ Connection Hub Support/ Head of Operations : Botswana
Wendell Allmon
Managing Director : Botswana
Dennis Boddy
Growth Catalyst
Caroline Masuku
Growth Catalyst
Anesu Munengwa
General Manager: Business Development
Thamsanqa Sibandze
Growth Catalyst
Marc Hemmens
Growth Catalyst
Julie Thring
Manager Operations & People Processes (HR)/ Support Specialist
Gavin Mardon
Growth Catalyst
Azalea Ruiters
Project Lead/ administrator: Business Execution
Marisa Edwards
Project Lead/ administrator: Business Development & Execution
Bridget Farrell
Head: Coaching Line of Value
Douglas Tames
Growth Catalyst
Beth Parsons
Growth Catalyst
Rapula Malejane
Growth Catalyst
Kabelo Brown
Growth Catalyst
Laura Dowling
Growth Catalyst